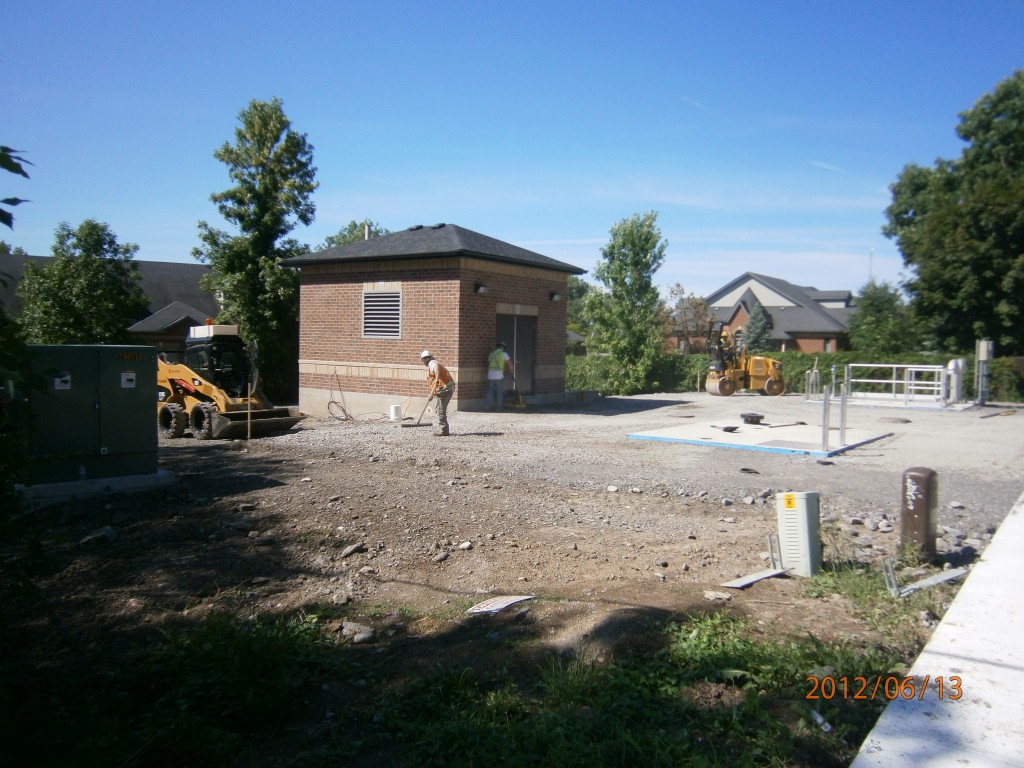 Palmer Road Sewage Pumping Station Upgrades and Storm Sewer Extension
Location
Belleville, Ontario
Client
Corporation of the City of Belleville
Status: Completed June, 2012
Consultant: The Greer Galloway Group
Phase 1 of this project consisted of the supply and installation of a new pre-cast concrete wet well pumping station 6 meters x 6 meters x 10 meters deep containing 3 new 289 l/s submersible pumps, new sewage channel grinder, miscellaneous metal hatches, ladders, and platforms, and all mechanical, electrical, and control systems. New station was installed on a compressed construction site along with new valve chamber and yard piping as well as 1.5 kilometers of 450 diameter forcemain along Dundas Street in Belleville, which included horizontal rock drilling under Sydney Street. A new wet well was commissioned using bypass pumping diversion.

Phase 2 included demolition and refurbishment of the existing pumping station including removal of old pumping equipment, generator, and electrical distribution and installation of a 200 kW new generator and new electrical distribution MCCs, VFDs, as well as complete all site work and asphalt.

The work also included a storm sewer extension located ¼ mile away from the pumping station, which consisted of horizontal boring under CN railway to install a 1,500mm diameter section of permalock casing. Following this, our team installed a 1050 CPP storm sewer extension through the casing complete with new storm manhole and new concrete headwall at Bay of Quinte outfall. All civil, mechanical, and electrical work was self-performed.