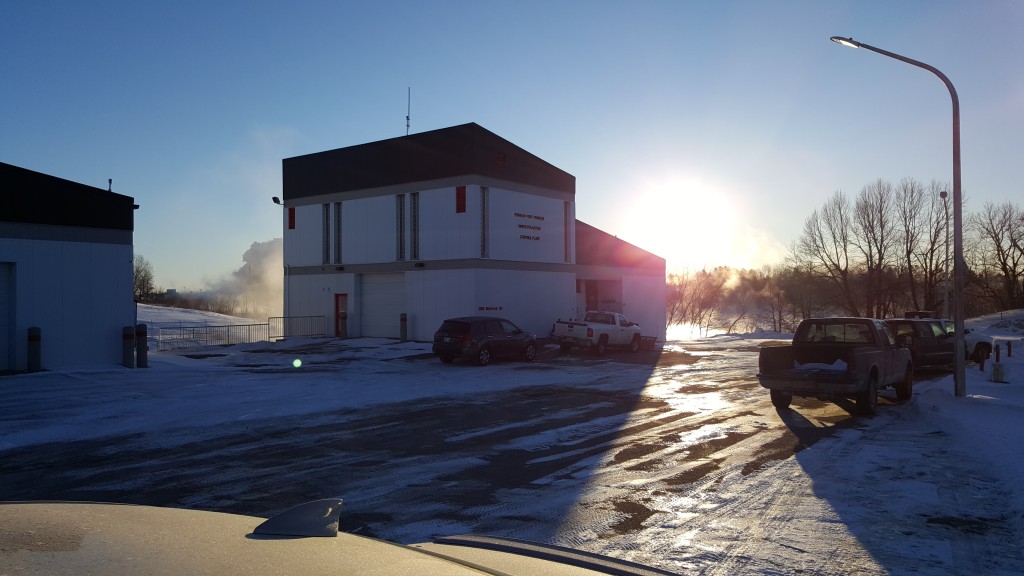 Fort Frances WWTP Screen and Biosolids Dewatering System Replacement
Location
Fort Frances, ON
Client
The Town of Fort Frances
Status: Completed
Consultant: Associated Engineering (Ont.) Ltd.
The scope of work on this project was to demolish and dispose of an existing gravity belt thickening system and to fully install and integrate a new dewatering press system to dewater digested sludge and convey bio solids cake to a disposal bin. Temporary dewatering service was provided during construction so that normal plant operations would not be interrupted.
The existing fine screen system was also demolished and disposed of and replaced with a new fine spiral screen. The existing secondary clarifier scum pump was demolished and disposed of and replaced. Temporary scum pumping was provided to the digester during the construction period.
The existing sludge transfer pump was replaced with two new pumps for redundancy and modifications were made to the existing piping.
Upgrades to the SCADA system were made to accommodate the new dewatering and screen systems.
Other works on this project included a new man door into the existing building and the replacement of two overhead coiling doors. The existing monorail hoist and beam arrangement were also removed to allow for the installation of a new monorail beam, related structural steel and a larger capacity hoist.