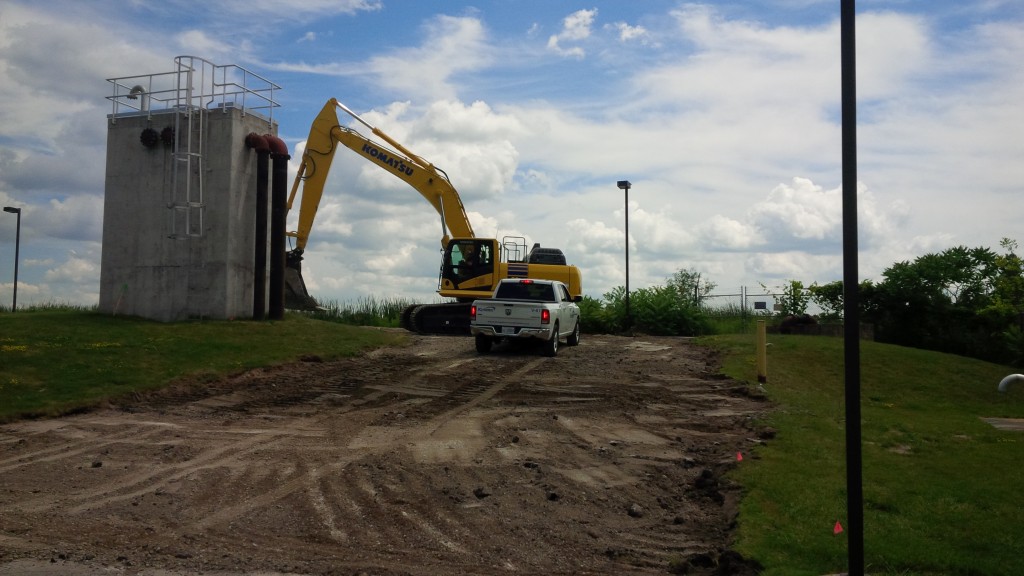 Sutton Water Pollution Control Plant Lagoon Diversion Upgrades
Location
Town of Georgina (Sutton West), Ontario
Client
The Regional Municipality of York
Status: In Progress
Consultant: Associated Engineering (Ont) Ltd.
The Sutton WPCP upgrades consists of a new underground cast-in-place concrete bypass chamber which was constructed in sheet piling, incorporating a tremie plug design, and furnished with mechanical piping and flow meters. This new Bypass chamber allows operations to bypass the processing plant to the emergency storage lagoon.

The second phase of the project involved an underground concrete metering chamber and a pumping station chamber. These chambers were also constructed in sheet piling with mechanical piping and two raw sewage pumps operated by VFD's. The purpose of the pumping station is to allow the contents of the emergency storage lagoon to be returned to the Sutton WPCP for treatment.

To complete both phases of construction, discharge and intake piping needed to be installed into the lagoon. To complete this work, KCL constructed significant berms into the lagoon using an impermeable clay material to prevent water from migrating into our work area.