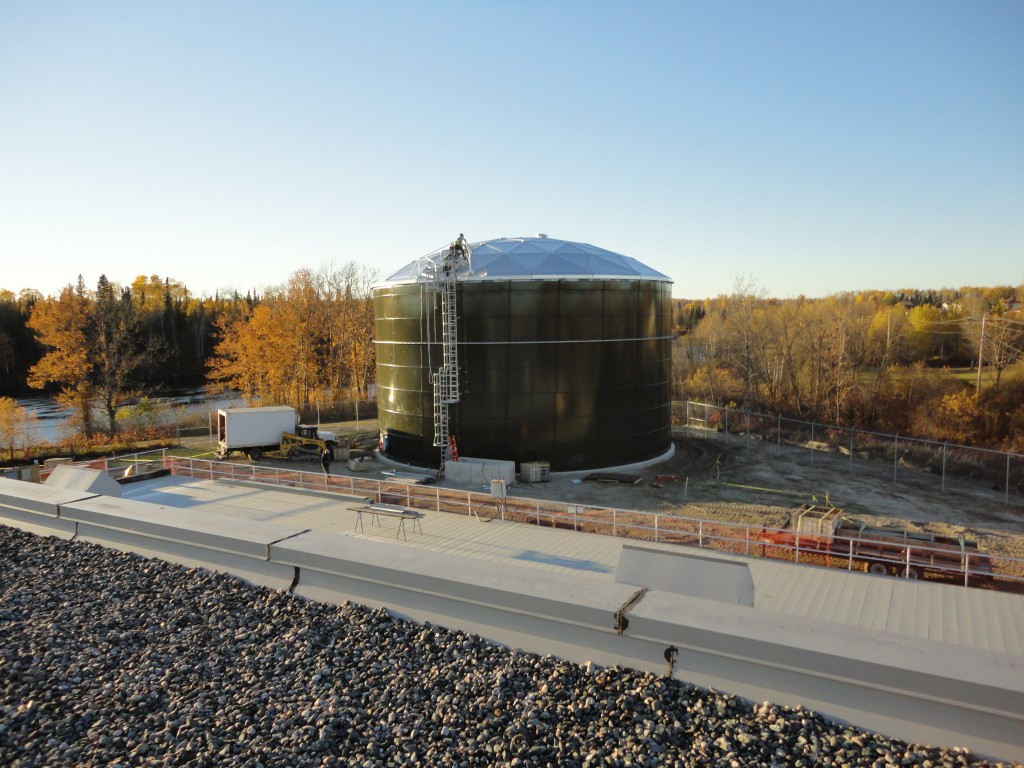 Kapuskasing Waste Water Treatment Plant Upgrades
Location
Kapuskasing, Ontario
Client
Town of Kapuskasing
Status: Completed 2011
Consultant: C.C. Tatham & Associates Ltd.
The project scope of work consisted of the supply and installation of Greatario glass-fused to steel, bolted bio-solids storage tank with driven piles, pile cap, foundation, jet mix system, decant piping, and all associated piping; supply and installation of UV disinfection system and Sodium Hypochlorite system; supply and installation of new transformer and unit substation, as well as, automatic transfer switch and emergency standby diesel generator with enclosure.

Removals and replacement work by supplying and installing new process equipment including, FRP clarifier covers and motor enclosures, two pre-selected Landustrie Sneek screw pumps, three RAS/WAS pumps, one sewage grinder, and two pre-selected Hayward Gordon sludge transfer pumps. We supplied, installed, programmed, and commissioned the new PLCs, HMI and SCADA system and completed the site work, which included yard piping, excavation, backfilling, compaction, grading, and restoration. The extensive refurbishment and retrofits, that included all electrical distribution, was completed while maintaining existing plant operation. All civil, mechanical, and electrical work was self-performed.