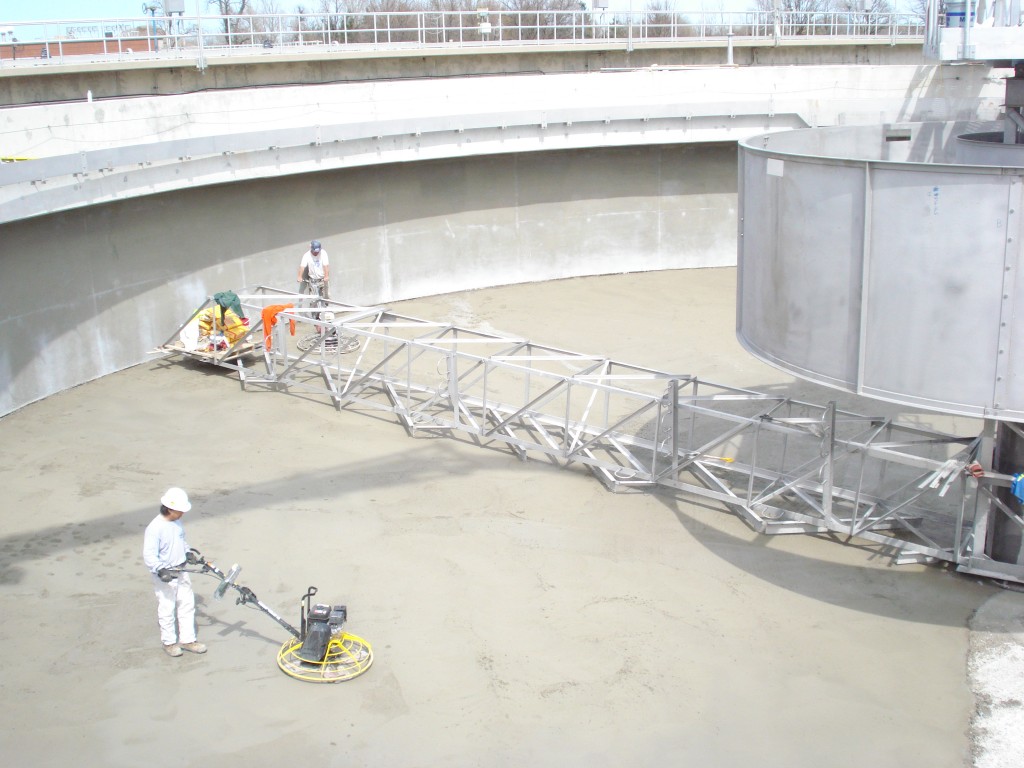 Belle River-Maidstone Water Pollution Control Plant Upgrades
Location
Belle River, Ontario
Client
The Corporation of the Town of Lakeshore
Status: Completed 2010
Consultant: Stantec Consulting Ltd.
The project scope of work consisted of the conversion of three sequencing batch reactors to Extended Aeration Activated Sludge (EAAS) basins, complete with new air piping and valves, fine bubbler diffusers, baffle curtains, and effluent chambers; conversion of one sequencing batch reactor to aerobic digesters; construction of two new thirty meter diameter reinforced concrete final settling tanks, with final clarifier mechanisms; and a new alum storage and feed facility, comprised of a composite panel aluminum building housing, chemical storage tanks, chemical feed pumps and service piping.

We also completed the construction of new inlet works including screening, grit removal, flow measurement and a new bypass facility; construction of a new effluent pumping station, including reinforced concrete tank, submersible sewage pumps, piping, gates, baffles, access stairs, railings, platforms, grating, etc.; modifications to the existing 600 volt primary wire service, from existing transformer; integration of new 350 kW emergency standby diesel generator, with automatic transfer switch; new MCCs, PLCs, control panel and equipment as well as, upgrades to existing PLC-based system, complete with operator HMI and customized graphic process control software programs.

Our in-house team completed electrical, communications, and controls wiring distribution that included underground duct banks, cable trays, fiber optic communications network and equipment, Ethernet network, lighting, and the resistance heating system. This project also involved modification and upgrades to the existing outfall sewer manholes, installation of new sewers, watermains, yard piping, and roadwork/paving with heavy refurbishment and upgrade work performed while maintaining existing plant operations. All civil, mechanical, and electrical work was self-performed.