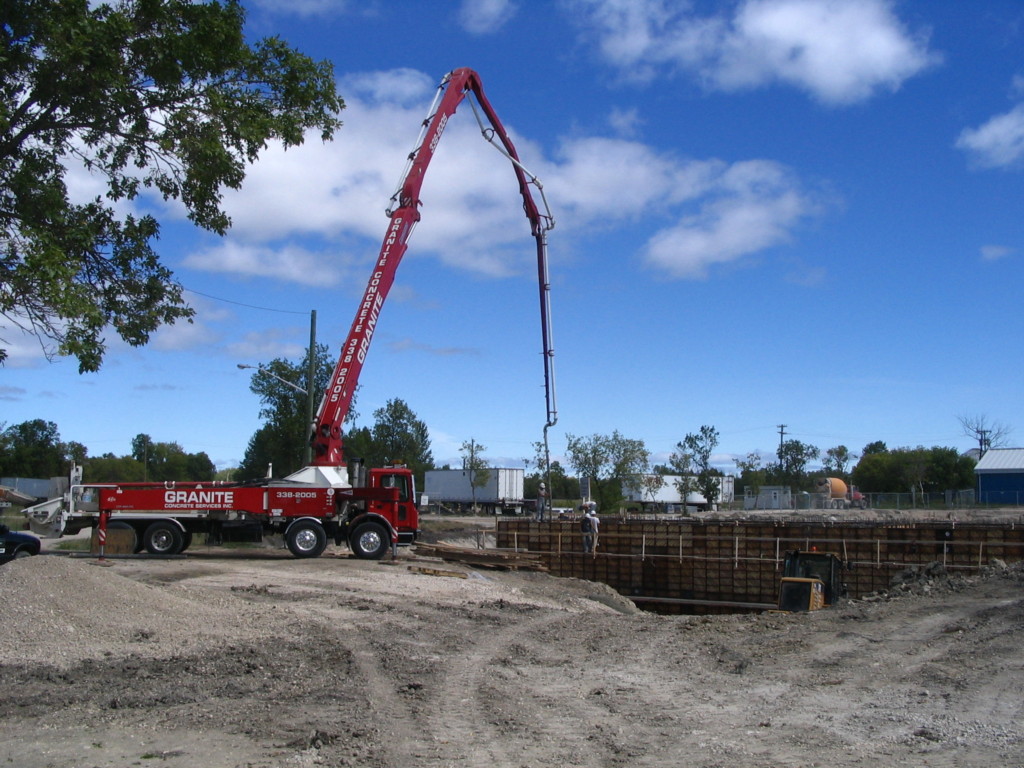 Gimli Wastewater Treatment Plant Expansion
Location
Gimli, Manitoba
Client
The Rural Municipality of Gimli
Status: In Progress
Consultant: Birchtree Consulting Ltd.
This project is an upgrade and expansion of an existing wastewater treatment plant that must be kept in continuous uninterrupted operation. The Work consists of an expansion of the existing facility from its present capacity of 8,400 m3/d to 12,900 m3/d. The Work includes all civil; substructures; superstructures; architecture; building mechanical and process mechanical; electrical, and all related instrumentation and controls work. Although the work associated with this project is extensive, below is a brief summary of the some of the included scope.

The construction of a new SBR (SBR#3) complete with installation of SBR equipment including decanter, fine bubble aeration system, instrumentation, piping, air control valve, and control package.
The Supply and installation of a new SBR Decanter Room concrete masonry room extension.
The construction of new Influent Splitter Box, new Effluent Decant Box, new Effluent Equalization Basin, new Supernatant Tank.
Removal of the SBR 1 and 2 fine bubble diffusers and replacement with new (1518 diffusers per SBR).
The supply and install Solids Return Pumps.
The construction on a new Digester complete with the supply and installation of the Digester blower, aeration piping (including purge line), control valve and diffusers.
The supply and installation of a second Ultraviolet (UV) disinfection channel, UV equipment, including control panel and associated accessories.
The supply and installation of Photoionization Unit, blower, and associated ducting, piping and valves and controls.
The supply and installation of a new masonry wall electrical room.
The supply and installation of a pre-engineered steel Exit Stair Shelter Building and stairs.
The supply and installation of a new Automatic Fine Screen with Washing complete with flushing water lines, control valves and controls.
The supply and install of building mechanical upgrades including new and upgraded heating, ventilating, and air conditioning (HVAC) systems and appurtenances as well as plumbing and drainage systems.
The reconstruction of existing roadways.